ALL EVENTS
2023 Chancelllor's Health Policy Lecture: The Legal and Political Fight to Restore Abortion Access
May 10, 2023 | 12 PM - 1 PM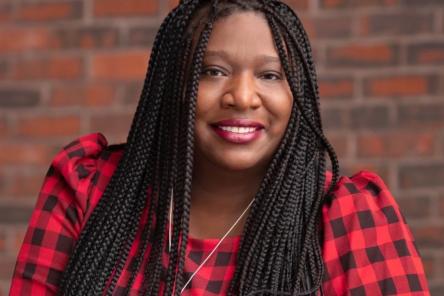 Maya Rupert is a political strategist, writer, and Distinguished Fellow with Community Change. In Spring of 2022, she served as a Harvard Institute of Politics Resident Fellow, where she led a study group on dismantling the myths that keep many people out of careers in politics. In 2021, she managed Maya Wiley's NYC Mayoral campaign. In 2020, she served as campaign manager for Julián Castro's presidential campaign and is only the third Black woman to have managed a major presidential campaign. When Secretary Castro exited the race, she joined Elizabeth Warren's campaign as a Senior Advisor.
Maya is a nationally respected voice on progressive politics and the future of the Democratic party. She has appeared as a guest on national television and radio including for MSNBC, CNN, NPR, and SiriusXM.
Maya has also been a contributing writer to a number of outlets where she frequently addresses the intersection of race, gender, culture, and politics. Her work has appeared in publications including The New York Times, The Atlantic, Teen Vogue, and Slate. Maya contributed a piece to the anthology How I Resist: Activism and Hope for a New Generation, released in 2018. Maya has previously been awarded NABJ Salute to Excellence awards for her writing. She has been recognized by national outlets including Ebony Magazine and The Root for her leadership in the Black community.
Maya received her B.A. from U.C. Santa Barbara and her J.D. from U.C. Berkeley. She clerked for the Honorable Eric L. Clay of the Sixth Circuit Court of Appeals. She is on the Board of Directors of the National Women's Law Center. Maya is currently the Interim Chief Government and External Relations Officer at the Center for Reproductive Rights.