Featured Story -
The Changing Roles of the Physician: Is Professionalism still Possible?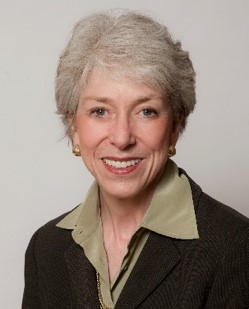 DATE AND TIME
Mon, October 22, 2018
12:00 PM – 1:00 PM PDT
LOCATION
University of California San Francisco Parnassus Campus
505 Parnassus Avenue
HSW-300
San Francisco, CA 94143
 
RSVP: https://www.eventbrite.com/e/the-changing-roles-of-the-physician-is-professionalism-still-possible-tickets-50542712614
---
Symposium and Launching of the Food Industry Documents Archive
Thursday, November 15, 2018
8:30am - Noon
Laurel Heights Auditorium
 
REGISTER HERE
The UCSF Philip R. Lee Institute for Health Policy Studies and the UCSF Industry Documents Library are excited to announce the public launching of the New Food Industry Documents Archive with a stellar lineup of speakers for our First Annual Symposium on Thursday, November 15th, 2018 at the UCSF Laurel Heights Auditorium. 
Keynote: "Food Politics 2018: Food Industry Influence on Nutrition Research"



Marion Nestle, PhD., the Paulette Goddard Professor of Nutrition, Food Studies, and Public Health at New York University, Emerita, and        author of the new book, Unsavory Truth: How Food Companies Skew the Science of What We Eat.

Click here for program details and list of speakers

 
---
2018-2019 Call for Applications: Emerging Scholars Exchange Program
Applications are due by 5:00 pm PST on Friday, October 19, 2018.
The Emerging Scholars Exchange Program is designed to provide career development opportunities for UCSF early career faculty via invited presentations at prestigious peer universities. Through the Exchange Program, early career faculty will have the opportunity to develop relationships with potential research collaborators, mentors, and sponsors; hone their oral presentation skills; and bolster their CVs as they prepare for promotion.
Program Components
Two Emerging Scholars from UCSF will be selected to give a presentation at one of our partner institutions: the University of Pennsylvania Leonard Davis Institute and the University of Michigan Institute for Healthcare Policy & Innovation. In exchange, scholars from these universities will be selected to present at UCSF.
For more information: https://healthpolicy.ucsf.edu/emerging-scholars-exchange-program