Claire D. Brindis Award for Community Engagement & Service in Health Policy Research
Claire D. Brindis Award for Community Engagement and Service in Health Policy Research
Image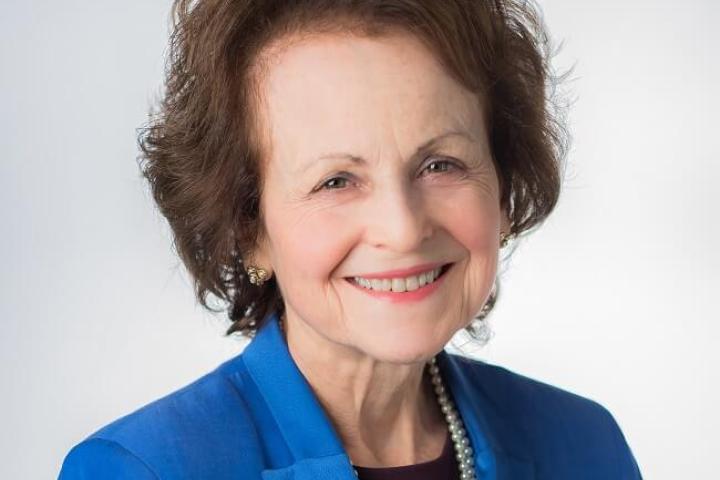 CALL FOR NOMINATIONS
                                         DEADLINE: Monday October 2nd, 2023 @ 12:00pm PT
The Claire D. Brindis Award for Community Engagement and Service in Health Policy Research is sponsored by the Philip R. Lee Institute for Health Policy Studies at UCSF. This award recognizes UCSF faculty who are engaged in policy-focused research and advocacy which address social, health, and, ethnic, and racial disparities; this research and advocacy serve to improve community wellbeing, and are exemplified by the stakeholder-focused contributions which are a hallmark of Dr. Brindis' career. Community engagement and service spans a range of fields and topics, including – but not limited to – collaboration with federal, state, or local government agencies, local and community clinics, school systems, and community-based organizations. Additionally, such service may include other community and institutional efforts to advance the health and well-being of historically underserved and excluded populations.
The Claire D. Brindis Award for Community Engagement and Service in Health Policy Research is awarded to a UCSF faculty member who embodies Dr. Brindis' commitment to giving voice, representation, and service to historically underserved communities; this advocacy and research in healthcare design inform policymaking in ways which achieve tangible gains in health and well-being.
Eligibility
UCSF senior faculty, at Associate Professor or Full Professor rank, with research interests in health policy and/or health services research (HP/HSR) are eligible for this award. Nomination letters should demonstrate that each nominee has made significant and sustained impact in mitigating health disparities (which have been historically associated with social and ethnic demographics) and whose efforts have served to improve community health. Additionally, it is important that it be demonstrated that nominees have been actively and directly engaged with communities and/or policy leaders.
Criteria
The successful nominee will:
· have a long-standing commitment to policy or advocacy in community-based research and its applied translation.
· have had a major impact on community health – either in research impact or through policy change.
· be someone who currently serves as a "bridge" between community, policy makers, and researchers/university.
· be someone who serves as a role model and mentor in leadership, professionalism, integrity, and life balance – in ways which go beyond the scope of their individual job responsibilities.
Nominators must be members of the UCSF community who are involved in health policy research, and who have specific knowledge regarding the current and past community impact and/or policy impact brought about by the nominee's contributions.
Nominations must include one primary and one supporting letter (no longer than two pages each) describing how the nominee meets the above criteria. Each letter may be co-signed by multiple authors/nominators. Specific examples or anecdotes are helpful. Please include the nominee's recent CV.
Please address letters to the Award Selection Committee and send (via email) to Joanne Spetz, PhD, and Juliana Fung (joanne.spetz@ucsf.edu; juliana.fung@ucsf.edu). In order to be considered, submissions must be received by the deadline of 12:00 pm PT on Monday, October 2, 2023.
The award selection committee includes representatives from each of the four UCSF schools (Dentistry, Medicine, Nursing, and Pharmacy).
Award
A framed certificate will be presented to the award recipient, and a reception will be held in the recipient's honor. The individual's name will appear on a permanent plaque at the Philip R. Lee Institute for Health Policy Studies, and the recipient's profile will be posted on the Institute's website. Additionally, the individual will receive an award of $1,000.
About Claire Brindis
Claire D. Brindis, DrPH, Distinguished Professor of Pediatrics, is a native of Argentina. Dr. Brindis joined the Philip R. Lee Institute for Health Policy Studies and UCSF in 1983, and served as the Institute's third director (2006-2020). Dr. Brindis also served as co-director of the Adolescent and Young Adult Health National Resource Center and as a founding director of the Bixby Center for Global Reproductive Health at UCSF.
Dr. Brindis' health policy research has produced an important body of evidence; the use of this evidence in the development of local, state, and national policy – and the resulting sustained, direct positive impact on communities – are hallmarks of Dr. Brindis' legacy.
Dr. Brindis' research focuses on mitigating the impact of social, health, and economic disparities among historically underserved populations. Dr. Brindis has demonstrated a commitment to serving the needs of women, adolescents, and young adults; additionally, she has a particular interest in serving immigrant populations, and in promoting reproductive health and justice.
Throughout her career, Dr. Brindis has been a leader in community engagement and participatory research; this advocacy has given voice to marginalized communities, and has led to major strides in health policy reform.
Dr. Brindis' commitment to service at the national level includes membership in the National Academy of Medicine, as well as work with federal agencies including the Federal Bureau of Maternal and Child Health and Centers for Disease Control and Prevention. Throughout her career at UCSF, Dr. Brindis worked tirelessly as a mentor and advocate to support the advancement of women and underrepresented communities.