OUR PEOPLE
Catherine Chen, MD
521 Parnassus Avenue
San Francisco, CA 94117
Image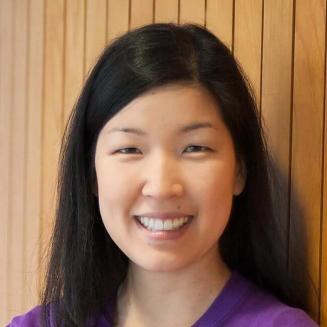 Education and Training
Johns Hopkins University Bloomberg School of Public Health, M.P.H. - 05/2009
Johns Hopkins University School of Medicine, M.D. - 05/2010
University of California, San Francisco, Internship/Residency - 08/2015 Anesthesiology
University of California, San Francisco, CA 2019 Diversity, Equity, and Inclusion Champion Training
Awards and Honors
FAER Resident Scholar, Foundation for Anesthesia Education and Research, 2011
Overview
Dr. Catherine L. Chen is a board-certified anesthesiologist and health services researcher with a primary research interest in optimizing the quality and value of care patients receive during the perioperative period. She holds an appointment as Assistant Professor in the UCSF Department of Anesthesia & Perioperative Care and at the Philip R. Lee Institute for Health Policy Studies. Her research program is focused on identifying and reducing low-value care, especially instances of perioperative healthcare overutilization that may not be of benefit and can cause potential harm to surgical patients. She employs large datasets, such as Medicare claims and the OptumLabs Data Warehouse, as well as interdisciplinary and cross-institutional collaborations to conduct her research.

Dr. Chen's studies have highlighted the increased risk of delayed surgery and falls associated with the overuse of routine preoperative testing in cataract surgery patients as well as the unintended consequences of inappropriate opioid prescription, including opioid over-prescription at hospital discharge. Using quantitative and qualitative approaches, Dr. Chen's current work aims to improve our understanding of anesthesia resource utilization during cataract surgery to better allocate anesthesia personnel to those cataract patients who may benefit most from having an anesthesiologist supervising their care intraoperatively. Other areas of interest include perioperative healthcare disparities, COVID-19's impact on surgical care, and environmental sustainability in the operating room.

Dr. Chen sits on the editorial boards of Anesthesia & Analgesia and the Canadian Journal of Anesthesia and holds national leadership positions representing key organizations including AcademyHealth's Surgical and Perioperative Interest Group, the Foundation for Anesthesia Education and Research, and the Early Stage Anesthesiology Scholars. In her clinical work, Dr. Chen supervises and trains residents and medical students while providing operating room anesthesia and obstetric anesthesia to patients seeking medical care at UCSF's Parnassus, Mission Bay, and Mount Zion campuses. When she's not doing research or caring for patients, Dr. Chen enjoys making music, baking, gardening, and watching Kdramas with her husband and three daughters.