ALL EVENTS
Health Policy and the Fight for Equitable Healthcare Outcomes: Why Access Isn't Enough
Apr 21, 2021 | 12 PM - 1 PM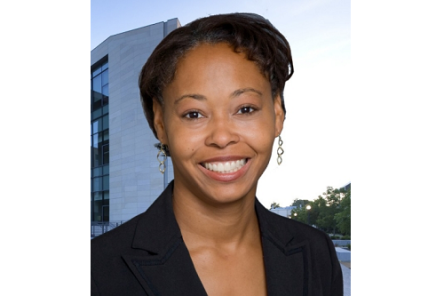 Alyce Adams, PhD
Stanford Medicine Innovation Professor
Using her research in prescription drug policy as an example, Dr. Adams will describe the intended and unintended impact of changes in health policy and practice on inequities in chronic disease treatment and outcomes among minority and underserved adults. Her work contributes to a growing body of empirical evidence that expanding access to health care services, while necessary, is not sufficient to address persistent disparities due to other structural determinants of health.

Finally, she will discuss promising research strategies for designing and testing effective and scalable solutions.

Dr. Adams is the Stanford Medicine Innovation Professor and a Professor in the Department of Epidemiology and Population Health, and of Medicine (Patient Centered Outcomes Research), as well as Associate Director for Health Equity and Community Engagement in the Stanford Cancer Institute. Focusing on racial and socioeconomic disparities in chronic disease treatment outcomes, Dr. Adams' interdisciplinary research seeks to evaluate the impact of changes in drug coverage policy on access to essential medications, understand the drivers of disparities in treatment adherence among insured populations, and test strategies for maximizing the benefits of treatment outcomes while minimizing harms through informed decision-making. Prior to joining Stanford School of Medicine, Dr. Adams was a Research Scientist at the Kaiser Permanente Division of Research. From 2000 to 2008, she was an Assistant Professor in the Department of Population Medicine (formerly Ambulatory Care and Prevention) at Harvard Medical School and Harvard Pilgrim Health Care. She received her PhD in Health Policy and an MPP in Social Policy from Harvard University. She is Vice Chair of the Board of Directors for AcademyHealth.