ALL EVENTS
IHPS Policy Series: Working as an Expert for Legal Cases: How to Give Expert Testimony
Apr 12, 2023 | 12 PM - 1 PM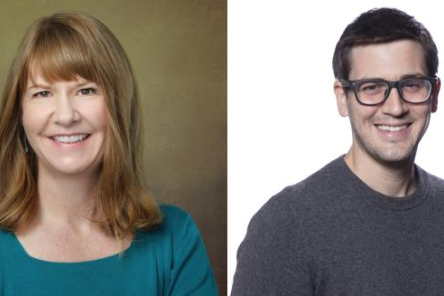 Expert testimony in legal cases that concern health policy can be a powerful vehicle for disseminating research evidence to decisionmakers. This webinar will feature two UCSF faculty members, Jack Turban, MD, and Joanne Spetz, PhD, who have testified in federal courts regarding anti-transgender laws and targeted restrictions against providers. They will discuss the roles of experts in legal cases, ethical and practical issues to consider, preparing an expert report, preparing for and participating in deposition and testimony.
Unlike other sessions in the Impacting Policy series, this session will not be recorded.
Joanne Spetz, PhD is Director and Brenda and Jeffrey L. Kang Presidential Chair in Health Care Financing at the Philip R. Lee Institute for Health Policy Studies (IHPS), University of California San Francisco.
Dr. Spetz's research focuses on the economics of the health care workforce, organization of health care services, and quality of health care. She directs the federally funded UCSF Health Workforce Research Center on Long-Term Care, which generates evidence to ensure an adequate workforce to provide patient-centered care to individuals with long-term care needs across the lifespan. She is an internationally known expert on the nursing workforce, leading studies of nurse supply, demand, education, earnings, and contributions to the quality of care across healthcare settings. Her current research includes a federally funded study of the roles of nurse practitioners and other advanced practice clinicians in expanding access to medication treatment for opioid use disorder. She frequently provides testimony and technical assistance to state and federal agencies and policymakers. 
Jack Turban MD MHS is an Assistant Professor of Child & Adolescent Psychiatry at The University of California San Francisco and Affiliate Faculty at The Philip R. Lee Institute for Health Policy Studies. His research focuses on the mental health of transgender and gender diverse youth, with a focus on research relevant to public policy. He is co-editor of the textbook Pediatric Gender Identity: Gender-affirming Care for Transgender and Gender Diverse Youth. His research has been cited in major court cases regarding the civil rights of transgender people in the U.S., in state legislative debates around the country, and in the United Nations' independent expert report on conversion therapy.