OUR PEOPLE
Elena Portacolone, PhD, MBA, MPH
490 Illinois Street
San Francisco, CA 94158
Image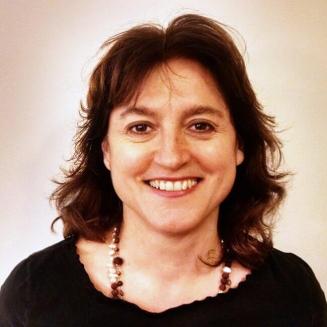 Education and Training
Universita' degli Studi di Torino, Laurea - 1995 Political Sciences
University of California, Berkeley, Master - 2004 Public Health (MPH)
University of California, Berkeley, Master - 2004 Business Administration (MBA)
University of California, San Francisco, Ph.D. - 2011 Sociology
Awards and Honors
David Starkweather Fellowship in Health Services Management, Haas School of Business, UC Berkeley, 2003
LifeLong Medical Care Scholarship, LifeLong Medical Care, 2005
Graduate Dean's Health Science Award, Graduate Division, UCSF, 2005
Graduate Dean's Health Science Award, Graduate Division, UCSF, 2006
Lynn Adamson Memorial Scholarship, Women Health Care Executives, 2007
Sigma Xi Scholarship, Sigma Xi, 2007
Andrew Scholarship Fund, School of Nursing, UCSF, 2007
Graduate Dean's Health Science Award, Graduate Division, UCSF, 2007
Graduate Dean's Health Science Award, Graduate Division, UCSF, 2008
White Fellowship, UC Humanities Research Institute, 2009
Soroptimist Fellowship, Soroptimist Association of Northern California, 2009
Sigma Xi Scholarship, Sigma Xi, 2009
Virginia Olesen Fellowship, Department of Social and Behavioral Sciences, UCSF, 2009
Graduate Dean's Health Science Award, Graduate Division, UCSF, 2010
Carroll Estes Fellowship, Department of Social and Behavioral Sciences, UCSF, 2010
Anselm Strauss Fellowship, Department of Social and Behavioral Sciences, UCSF, 2010
Silver Jubilee Scholarship, American Association University Women, 2010
KL2 First-year Scholar, UCSF Clinical & Translational Science Institute, 2016
Research Loan Repayment Program, National Institute on Aging, 2017
Overview
Dr. Portacolone is an Associate Professor of Sociology in the Institute for Health and Aging at UCSF and a Pepper Center Scholar at the Division of Geriatric Medicine at UCSF. Dr. Portacolone is also an alumna of the Butler-Williams program at the National Institute on Aging and of the Health Disparities Institute at the National Institute of Minority Health and Health Disparities.

Dr. Portacolone completed her undergraduate degree at the University of Turin, Italy. After working in the corporate sector in the United Kingdom, she completed an MPH degree at School of Public Health at UC Berkeley, an MBA degree at the Haas Business at UC Berkeley, and a PhD in Sociology in the Department of Social and Behavioral Science at UCSF.

Dr. Portacolone has research experience in studying cognitive impairment, older adults who are racial/ethnic minorities, innovative recruitment strategies, as well as artificial intelligence and other technologies to support people with cognitive impairment age in place. She has led six investigations that focus on identifying barriers and facilitators to acute and long-term services and supports, increasing engagement of racial/ethnic minorities in dementia research, social integration, and emergency preparedness in vulnerable older adults, the majority of them living alone. The majority of study participants in her studies belong to racial/ethnic minorities. She has received extensive training in cognitive impairment, ethics, and advanced qualitative methods, as well as mixed methods.