OUR PEOPLE
Image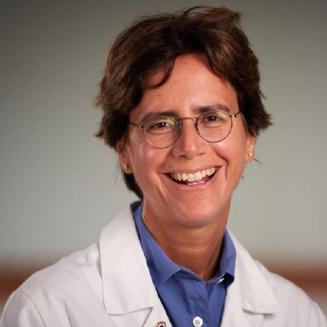 Education and Training
Princeton University, Princeton, NJ, A.B. - 1988 Public and International Affairs
Worcester College, University of Oxford, Oxford , England, B.A./M.A. - 1990 Human Sciences
Johns Hopkins School of Medicine, Baltimore, MD, M.D. - 1994
Johns Hopkins Hospital, Baltimore, MD 1995 Intern-General Surgery
Johns Hopkins Hospital, Baltimore, MD 1996 Junior Resident- General Surgery
Johns Hopkins Hospital, Baltimore, MD 1998 Robert Wood Johnson Clinical Scholar
Johns Hopkins Hospital, Baltimore, MD 1999 Senior Resident- General Surgery
Johns Hopkins Hospital, Balitmore, MD 2001 Halstead Chief Resident- General Surgery
University of California, San Francisco, CA 2018 Diversity, Equity, and Inclusion Champion Training
Awards and Honors
Daniel M. Sachs Class of 1960 Graduating Scholarship: supporting two years of graduate study at Oxfo, Oxford University, 1988
Richard A. Lester Award: for the outstanding book published in industrial relations and labor econom, 1990
William Stewart Halsted Award: for outstanding performance in the surgical sciences, Johns Hopkins University, School of Medicine, 1994
Alpha Omega Alpha Honor Medical Society, 1994
Upjohn Award for the best clinical research by a member of the surgical housestaff, Johns Hopkins Hospital, 1997
Helen B. Taussig-Alfred Blalock Research Prize for the best clinical research by a house officer or, Johns Hopkins University, School of Medicine, 1998
American Association of Endocrine Surgeons' Resident Prize, Orlando, FL, American Association of Endocrine Surgeons, 1998
1998 Baltimore Academy of Surgery Resident Prize, 1998
Resident of the Year Award, Johns Hopkins Hospital, Department of Srgery, 2001
John G. Haddad, Jr. Award, Paget Foundation, 2004
JJ Roslyn Faculty Research Award from the Assn. for Academic Surgery, 2005
Dennis Jahnigen Career Development Scholar Award, American Geriatrics Society, 2006
Association for Academic Surgery International Visiting Professorship Award, co-sponsored by the AAS, 2010
Johns Hopkins University Society of Scholars, Johns Hopkins University, 2014
Johns Hopkins University Distinguished Alumna Award, Johns Hopkins University, 2015
Hedwig van Ameringen Executive Leadership in Academic Medicine (ELAM) Class of 2016, 2015
Invited International Visitor, Younger Fellows Section, Royal Australasian College of Surgeons, Bris, 2016
Woman of the Year in Thyroidology, American Thyroid Association, 2017
Lewis E. Braverman Distinguished Lectureship Award, American Thyroid Association, 2017
Overview
Julie Ann Sosa, MD, MA, FACS is professor and chair of the Department of Surgery and holds the Leon Goldman, MD, Distinguished Professorship in Surgery.

Dr. Sosa was born in Montreal and raised in upstate New York. She received her AB at Princeton, her MA at Oxford, and her MD at Johns Hopkins, where she also completed the Halsted residency program and a fellowship. Her clinical interest is in endocrine surgery, with a focus in thyroid cancer. She is widely published in outcomes analysis, as well as cost-effectiveness analysis, meta-analysis, and survey-based research.

Dr. Sosa is the newly elected editor in chief of the World Journal of Surgery, having served previously as deputy editor of JAMA-Surgery and associate editor of the Journal of Surgical Research. She is on the editorial boards of the Annals of Surgery, Surgery, Annals of Surgical Oncology, Endocrine, Hormones and Cancer, Journal of Thyroid Research, and the International Journal of Endocrine Oncology. She is Treasurer of the American Thyroid Association (ATA) and serves on the Board of Directors/Executive Council of the ATA, Society of Surgical Oncology, International Thyroid Oncology Group, and Association for Academic Surgery Foundation. She has served on ATA guidelines committees for hyperthyroidism, thyroid nodules, and differentiated thyroid cancer, and on the NCCN guidelines committee for neuroendocrine tumors.

Dr. Sosa has published more than 280 peer-reviewed manuscripts, 50 book chapters, and has authored/edited 4 books. She has been the recipient of grants from the NIH/NCI, Paget Foundation, the Association for Academic Surgery, the Donaghue Foundation, the American Geriatrics Association/Hartford Foundation, and the Connecticut Stem Cell Research Fund.