OUR PEOPLE
Lauren Shapiro, MD, MS
1500 Owens Street
San Francisco, CA 94158
Image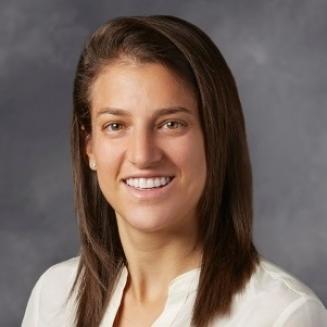 Education and Training
Stanford University, Stanford, BA - 06/2009 Human Biology
Stanford University School of Medicine, Stanford, MD - 06/2015 Bioengineering
Stanford University, Stanford 06/2020 Orthopaedic Surgery Residency
Duke Fuqua School of Business, Durham, MS - 05/2021 Health Analytics
Duke University Hospital, Durham 07/2021 Hand, Upper Extremity and Microvascular Surgery Fellowship
Overview
Dr. Shapiro has clinical expertise in conditions of the upper extremity, including the hand, wrist, and elbow. Her clinical interests include traumatic hand and forearm injuries stemming from sports-related injuries to acute traumas as well as common issues such as arthritis, carpal tunnel, and ligament and tendon injuries.

Dr. Shapiro's research interests span multiple disciplines with projects rooted in providing high-quality and patient-centered care. She conducts research on patient preferences, shared-decision making, and empowering patients to understand their treatment options. She is a member of the Hand Surgery Quality Consortium, a consortium of hand surgery experts studying quality in hand surgery; and she chairs the Global Quality in Upper Extremity Surgery and Training consortium, a consortium of global health and hand surgery experts interested in promoting the delivery of safe and high-quality care in low- and middle- income countries. She has presented her research nationally and internationally and has published more than 65 peer-reviewed manuscripts and seven book chapters. Dr. Shapiro is active in professional societies, and she serves on committees within the American Academy of Orthopaedic Surgeons and the American Society for Surgery of the Hand; she also reviews manuscripts for the Journal of Hand Surgery. She is equally as active in her local and global communities. She has conducted outreach programs to improve surgery, education, and research in developing countries across the globe. She has received awards, including the AFSH-HVO Traveling Fellowship.

Dr. Shapiro completed her undergraduate degree at Stanford University, for which she was a member of the varsity women's soccer team. She completed her residency in Orthopaedic Surgery at Stanford University, serving as a chief resident during her final year. She then completed a fellowship in Hand, Upper Extremity, and Microvascular Surgery at Duke University, at which she also completed a Master's Degree in Health Analytics from the Duke Fuqua School of Business.

We are incredibly excited to see our group expand with such and outstanding talent and are equally thrilled to expand our capacity to offer quality care to patients in San Francisco and beyond. Dr. Shapiro will be caring for patient at both the Orthopaedic Institute and the Redwood Shores offices and taking call at UCSF, ZSFG and Children's Benioff.