OUR PEOPLE
Image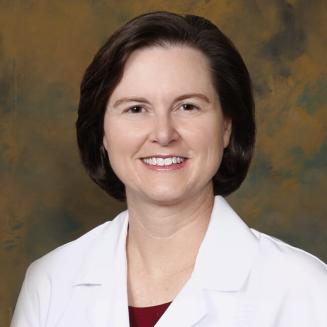 Education and Training
University of California, San Francisco, Residency - Internal Medicine
University of California, San Francisco, CA 2018 Diversity, Equity, and Inclusion Champion Training
Awards and Honors
Outstanding Scientific Achievement for Clinical Investigation Award, American Geriatrics Society, 2009
Academic Senate Distinction in Faculty Mentoring Award, UCSF, 2010
Elected into American Society for Clinical Investigation (ASCI), 2012
Outstanding Research Mentor of the Year, Society of General Internal Medicine, 2013
Elected into Alpha Omega Alpha Honor Medical Society, UCSF Medical Student Class of 2016, 2016
Overview
Dr. Walter was appointed Chief of the UCSF Division of Geriatrics in July 2013 after serving as interim division chief since August 2012.

Dr. Walter is a clinician-researcher who is a national leader in evaluating the real-world risks and benefits of cancer screening in older patients. Dr. Walter received her MD from Stanford University in 1995. She completed a residency in internal medicine and a fellowship in geriatrics at UCSF. Dr. Walter joined the UCSF faculty in July 2001, and she is a geriatrician at the San Francisco VA Medical Center.

Dr. Walter has transformed our approach to cancer screening in older adults. She has developed novel methodology demonstrating the fundamental importance of life expectancy rather than age in determining benefits and risks of screening. Virtually every cancer screening guideline cites her research. Further, her studies of older adults in poor health documented the extent to which screening can lead to clinical harm. Her approach also forms the basis for the management of other chronic diseases (e.g., diabetes) in older adults.

In addition, Dr. Walter led a series of seminal studies demonstrating decisions to screen older adults for cancer are often dictated more by age than health such that many patients in poor health continue to undergo screening while many healthy older patients fail to get screened. Also, she discovered that cancer screening frequently leads to significant harms without benefit in patients in poor health and developed a taxonomy and quantification of screening harms. This research changed national VA quality indicators and convinced California state auditors to abandon their mandatory mammography policy for health plans that care for frail elders.

Dr. Walter is Principal Investigator of a $2.5 million Geriatric Workforce Enhancement Program grant from HRSA and Principal Investigator of a K24 mentoring award from the National Institute on Aging. Dr. Walter is strongly committed to mentoring the next generation of clinical investigators as evidenced by her receipt of the 2010 UCSF Academic Senate Distinction in Mentoring Award (given annually to one Associate Professor who provides exceptional mentoring) and her receipt of the Society of General Internal Medicine's Research Mentor of the Year Award in 2013.

Dr. Walter is the Associate Director of the UCSF Clinical and Translational Science Institute Career Development (KL2) Program and Director of the San Francisco VA's Health Services Research and Development Program to Improve Care for Veterans with Complex Comorbid Conditions. She also is the Core Leader of the Research Career Development Core (RCDC) for the UCSF Pepper Center for Aging Research.