OUR PEOPLE
Renee Hsia , MD, MSc
1001 Potrero Ave
San Francisco, CA 94110
Image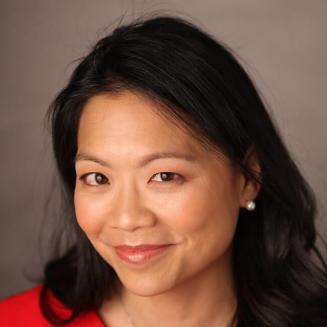 Education and Training
The London School of Economics and The London School of Hygiene and Tropical Medicine, M.Sc. - Health Policy, Planning, and Financing
Stanford University, Internship and Residency - Emergency Medicine
Princeton University, A.B. - Woodrow Wilson School of Public and International Affairs & East Asian Studies
Harvard Medical School, M.D. - Medicine
Awards and Honors
Stanford/Kaiser Emergency Medicine Quarterly Bedside Teaching Award, 2008
Asian American's Women's Alliance 2008 Recognition Award, 2008
Stanford/Kaiser Emergency Medicine Residency Annual Attending Bedside Teaching Award, 2009
Stanford/Kaiser Emergency Medicine Clinical Teaching Award, 2009
Society for Academic Emergency Medicine Mid-Atlantic Best in Session Presentation, 2009
Robert Wood Johnson Foundation Physician Faculty Scholars Award, 2009
Best Paper Award for American College of Emergency Physicians, 2009
UCSF EM Residency 4th Quarter Bedside Teaching Award (SFGH), 2009-2010
Senior Reviewer, Annals of Emergency Medicine, 2010-2012
Society for Academic Emergency Medicine Young Investigator Award, 2011
Emergency Medicine Foundation Health Policy Grant, 2012
UCSF Outstanding Resident Teaching Award (Dept of Obstetrics, Gynecology, and Reproductive Sciences), 2012-2013
Visiting Scholar, Harvard School of Public Health, Department of Health Policy and Management, 2013
Visiting Professor Grand Rounds lecture series, Georgetown University Hospital/Washington Hospital, 2013
Academy for Women in Academic Emergency Medicine (AWAEM) Early Career Faculty Award, 2013
Top Peer Reviewer, Annals of Emergency Medicine, 2014
Top Ten Health Affairs Articles In 2015: Editor's Picks, 2015
Top Ten Health Affairs Articles in 2017: Editor's Picks, 2017
UCSF EM Residency 4th Quarter Bedside Teaching Award (SFGH), 2017-2018
The American Society for Clinical Investigation, 2019
U.S. Fulbright Scholar, Fulbright-Schuman European Union Affairs Award, 2019-2020
National Academy of Medicine, 2021
Overview
Renee Y. Hsia, M.D., M.Sc. is Professor and Associate Chair of Health Services Research of the Department of Emergency Medicine. She is also a core faculty member of the UCSF Philip R. Lee Institute for Health Policy Studies (IHPS), as well as a member of the UCSF Center for Healthcare Value and the UCSF Global Health Economics Consortium. She is board-certified by the American Board of Emergency Medicine. Dr. Hsia speaks Mandarin, Cantonese, Spanish, and French, and provides emergency care to patients with a variety of backgrounds as an attending physician in the emergency department at the Zuckerberg San Francisco General Hospital & Trauma Center, the only county hospital and trauma center for San Francisco, California.

Dr. Hsia's broad research interests are in health services issues related to increasing access to emergency care and regionalization of care. She has been funded by several private foundation grants, including the Robert Wood Johnson Foundation, as well as the National Institutes of Health (National Heart, Lung, and Blood Institute), and the Agency for Healthcare Research and Quality, to study population access to emergency departments and trauma centers in the U.S; the distribution of emergency care across income areas; factors associated with closure of emergency services (both emergency departments and trauma centers); and how these closures affect patient outcomes, specifically focusing on patients with acute myocardial infarction, stroke, asthma/COPD, sepsis, and trauma. Her research program also focuses on healthcare costs and financing issues with regard to emergency care. She is also the site PI for several multi-site studies validating trauma triage criteria for different age groups as well as their ability to predict high-risk patients. She has published on these issues in a broad range of journals, including the New England Journal of Medicine, the Journal of the American Medical Association, and Health Affairs. Her research has been widely publicized in print media, including the New York Times, the Associated Press, Reuters, USA Today, as well as national network news and radio.

Dr. Hsia received her undergraduate degree from Princeton University at the Woodrow Wilson School of Public and International Affairs, her medical degree from Harvard Medical School, and completed her residency training in emergency medicine at Stanford University. She obtained a Master's in Health Policy, Planning, and Financing from the London School of Economics and the London School of Hygiene and Tropical Medicine. She was also named a Fulbright Scholar for her work on undocumented migrants in the European Union. Dr. Hsia is a member of the National Academy of Medicine, and is the first emergency medicine physician inducted into the American Society for Clinical Investigation.