Addressing Clinician Burden Through Better System Design: Lessons From Neonatal Intensive Care Nurses, Heather Tubbs Cooley, PhD, RN, FAAN
Healthforce Seminar Series
Dr. Tubbs Cooley can be available for group and individual meetings before or after her seminar.
Please contact Joanne Spetz
Thursday, December 12, 12-1:30pm
Laurel Heights Room 409
---
Fireside chat with David Shulkin, MD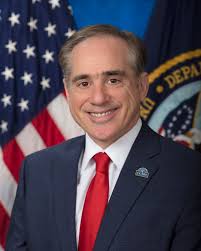 Hosted by Dr. Robert Wachter
Monday, January 13 at 12:00 pm - 1:00 pm
513 Parnassus Ave
Health Sciences West, HSW-301
San Francisco, CA 94143
https://medicine.ucsf.edu/events/fireside-chat-david-shulkin-md
---
The Seventh Annual Global Health Economics Colloquium: Medicare-for-All: How to Do It Right
January 24, 2020
8:30 am–5:00 pm
International House, UC Berkeley

Purchase tickets at ghecon2020.eventbrite.com

Medicare-for-All is newly on the national political agenda. Two leading Democratic presidential candidates support it. Yet transforming how we pay for health care is a major task. If Medicare-for-All is adopted, how can we best design it to achieve universal coverage, high quality care, and affordability?
$40 students and community ($20 if no lunch)
$75 faculty and staff
$100 private sector

For more information, visit tiny.ucsf.edu/ghecon7